Upcoming opportunities
You can now favourite opportunities. Just login or register, then "like" the opportunity, and we'll save it for you on your favourites pages. We'll even send you reminders when the opportunity deadline is approaching or the opportunities details are changed (unless you've asked us not to, of course).
Call for presentations at Art Lab

Report this?

Deadline: n/a | Published: 14/12/2018 | City: Halifax | Region: West Yorkshire | Country: United Kingdom | Alice Bradshaw

Artists' Presentations and Critical Dialogue

More details

International Residencies at Fish Factory Art Space, Cornwall, UK

Report this?

Deadline: n/a | Published: 23/03/2018 | Venue: Fish Factory Art Space | City: Penryn | Region: Cornwall and Isles of Scilly | Country: United Kingdom | Fish Factory Art Space

DUE TO COVID-19 OUR RESIDENCIES ARE CURRENTLY ON HOLD- FEEL FREE TO MAKE AN APPLICATION DURING THIS TIME, HOWEVER WE DON'T KNOW YET WHEN WE WILL BE ABLE TO REOPEN

More details
Advertisement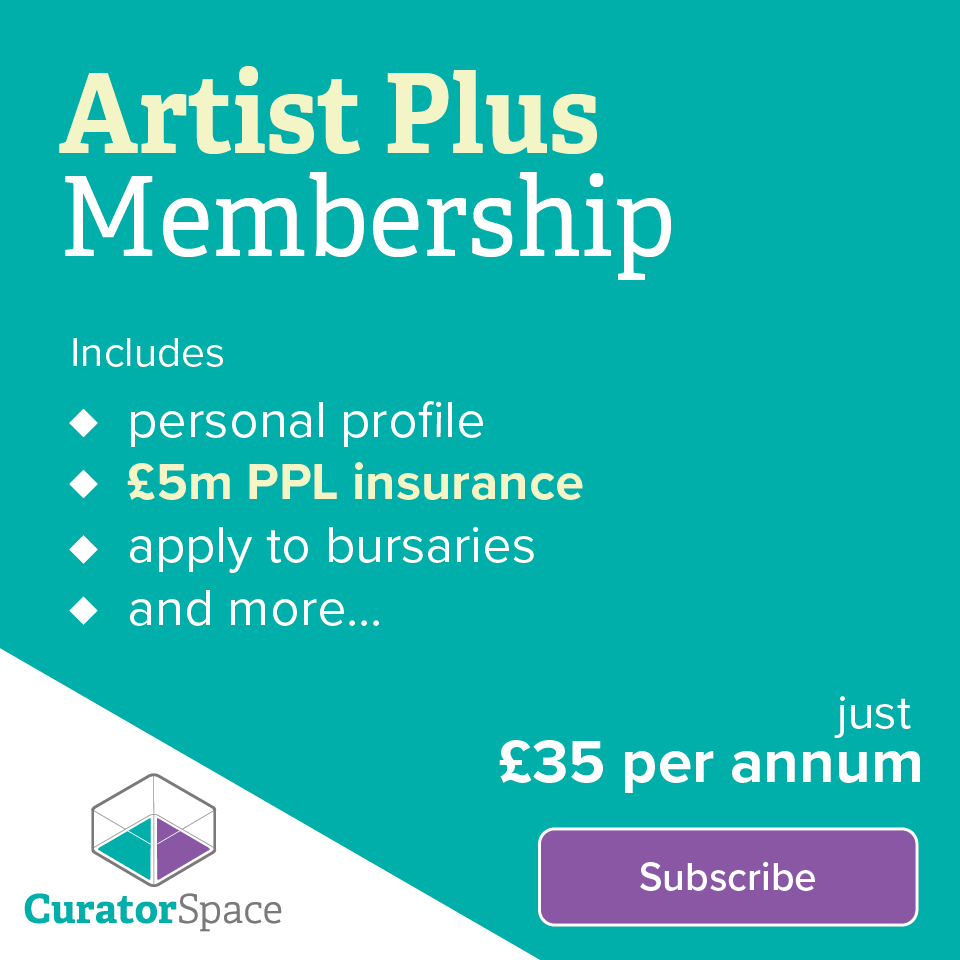 Subscribe to our newsletter
Get the latest CuratorSpace news, updates about new opportunities, upcoming deadlines, and art-related promotions.
Manage your opportunities
Are you organising an exhibition, fair or other creative opportunity? Need help with managing your submissions?
CuratorSpace makes it easy to manage your opportunity, allowing you to review your submissions, make decisions, and communicate with your applicants all using our easy-to-use interface.